Besides Good Friday during the Lenten season, many restaurants count Mother's Day as their biggest sales day of the year. And this year, even more Americans will seek out restaurants – including those serving succulent seafood dishes – for the holiday.
Around 87 million adults will go out to a restaurant for a special Mother's Day meal this year, according to new National Restaurant Association data. In addition, Mother's Day spending is expected to total a near-record USD 23.1 billion (EUR 19.4 billion) this year, said an annual survey from the National Retail Federation and Prosper Insights and Analytics.
Numerous seafood restaurants are featuring special dishes and promotions for Mother's Day. Here, SeafoodSource highlights the top six seafood-related Mother's Day promotions taking place this year.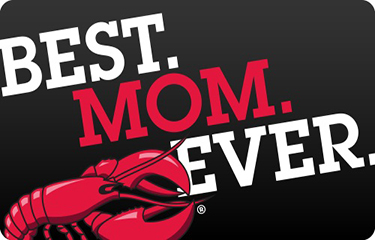 1.) Red Lobster
Orlando, Florida-based Red Lobster, which operates more than 700 restaurants, is opening its restaurants early on Mother's Day, and is offering a gift card promotion.
Participating Red Lobster restaurants will open at 10:30 a.m. so customers can "brunch" on the chain's regular menu, and try a special cocktail being specially introduced for the holiday, a Red Lobster spokesperson told SeafoodSource.
"Never enjoyed a Mother's Day brunch at RedLobster? Make sure to treat your mom to Red Lobster's seafood-spin on a bloody mary – the Shrimpwreck Mary – featuring Absolut Vodka and Bloody Mary Mix garnished with a celery stalk and cocktail shrimp," the chain's marketing promotion reads.
In addition, for a limited time, the restaurant chain is offering USD 10 (EUR 8.40) off on a free appetizer when customers spend USD 75 (EUR 63) or more on gift cards (which come in special Mother's Day designs).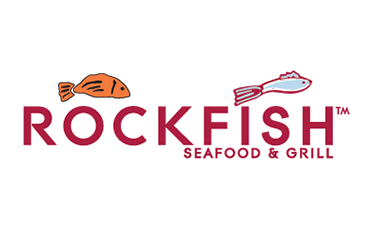 2.) Rockfish Grill
Richardson, Texas-based Rockfish Grill, which operates 11 locations, is featuring Crab and Artichoke Stuffed Salmon for USD 18 (EUR 15.09) from 10 May through 13 May.
"Mother's Day is huge for us; it's probably the biggest day of the year, along with Good Friday and Ash Wednesday," Virginia Pivonka, director of procurement and marketing for Rockfish told SeafoodSource.
The dish features grilled Atlantic salmon with artichoke hearts, spinach, feta cheese, asparagus, jumbo lump crab, herbed orzo pasta, and caper dill aioli.
"We just added the dish to our the new [summer] menu, and everybody loves it," Pivonka said. The chain is also offering USD 2 (EUR 1.68) mimosas all day on Mother's Day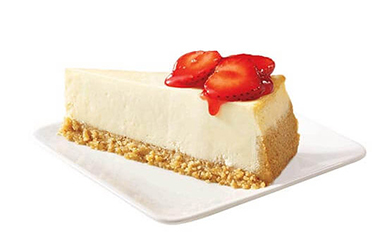 3.) Captain D's
Seafood-centered restaurant chain Captain D's is offering a free dessert with purchase of any regular-priced meal on 13 May. Customers can download a coupon to obtain the free dessert on the 535-unit chain's Facebook page.
"While flowers and jewelry are great, spending time together as a family is priceless, which is why the best Mother's Day gift is bringing the entire family together to celebrate and show appreciation to mom. There's no better place to do that then around a table, enjoying the company of your loved ones over a delicious meal," Captain D's said in its promotion.
Captain D's has introduced new items on its menu, including grilled specials, to make its menu appealing to a wider audience, Captain D's said in a statement to SeafoodSource.
"We pride ourselves on continually investing in product innovation so that our menu has something for everyone, including grilled items for health-conscious guests," Captain D's said. "We have no doubt that moms, dads, grandparents and kids alike will enjoy our extensive offerings as they celebrate this special day."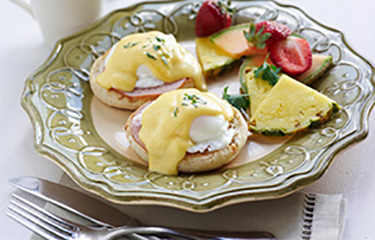 4.) Ivar's
Seattle, Washington-based Ivar's Acres of Clams, Ivar's Salmon House and Ivar's Mukilteo Landing are holding special Mother's Day brunches on 13 May.
Ivar's Acres of Clams' buffet is loaded with grilled or smoked salmon, seared cod, prawns, mussels, clams, Ivar's famous Fish n 'Chips, as well as non-seafood dishes. Meanwhile, Ivar's Salmon House's buffet includes: alder-grilled salmon, crab, prawns, prime rib, roasted vegetable platters, and regular breakfast fare.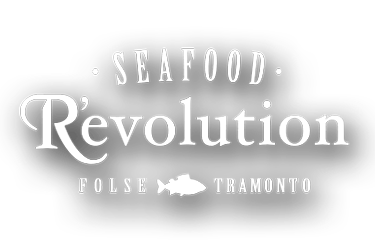 5.) Seafood R'evolution
Seafood R'evolution in Jackson, Mississippi, is serving a special Mother's Day brunch from 10:30 a.m. to 2:30 p.m., along with a dinner from 5:30 p.m. to 8 p.m.
The brunch menu highlights appetizers such as Corn and Crab Soup, Seafood Gumbo, Beer-battered Crab Beignets, Charbroiled Oysters and Deviled Eggs. Brunch entrees include: Gulf Crab Omelet, with crabmeat, mascarpone, Creole cream cheese and roasted red pepper cream; Creole Crab Cakes; and Gulf Shrimp and Grits.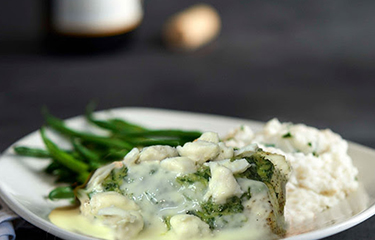 6.) Bonefish Grill 
Bonefish Grill, a 202- unit restaurant chain owned by Bloomin' Brands in Tampa, Florida, is featuring Rockefeller-style Butterfish "made especially for mom" and available only from 11 May through 20 May, Bonefish Grill said in an email to customers.
The chain also recently began offering brunch on both Saturdays and Sundays.
Source: https://www.seafoodsource.com/news/foodservice-retail/top-6-mothers-day-restaurant-promotions