Author: Christine Blank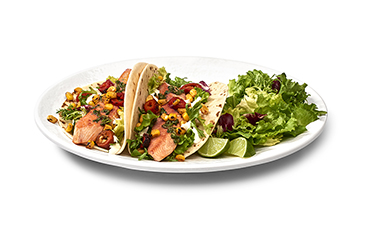 Alaska coho salmon will be featured in a popular dish coming back to Rubio's Coastal Grill this spring – Chimichurri Tacos.
The Carlsbad, California, U.S.A.-based chain of more than 200 restaurants said the tacos are available in three flavors: wild Alaska coho salmon, all-natural steak, and all-natural chicken. They will be available starting on 4 April for a limited time.
"Our culinary team creates recipes with global flavors that will resonate with our guests locally," said Ralph Rubio, co-founder of Rubio's Coastal Grill, in a press release.
The Chimichurri Tacos feature Rubio's chimichurri sauce – a savory blend of basil, parsley, garlic, and olive oil – fire-roasted corn, Rubio's signature white sauce, red chiles, flour tortillas, and mixed greens.
Source: https://www.seafoodsource.com/news/foodservice-retail/alaska-salmon-featured-in-new-taco-dish